Work Hard, Dream Big, and Be Kind
Our team of shopping enthusiasts was founded over six years ago. Our intention was to build a store where people would find stylish and unique products that can redefine their personality.
Now, CUSTOMCLAYDOLLS store is running all around the globe. You can shop at our online store from the comfort of your home. Our store is run by a team of professional and skilled associates who ensure the best quality service you can find online.
We wished to bring trendy products to your fingertips within a reasonable price range. We are pleased to say that our dream is closer to being fulfilled with each passing day. We won't say that we fulfilled all of our goals since there is always room for improvement and we believe in dreaming big. Our team has never shied away from exploring something new.
Memory is the freeze of time.
Express your love with customizing a clay dolls!
www.customclaydolls.com is a leading manufacture focusing on traditional personalized handicrafts, committed to providing customers with personalized and high-quality customized clay dolls.
100% CUSTOMER SATISFACTION
Over 200 ⭐⭐⭐⭐⭐ Reviews from our 10,000+ delighted customers testify to our constancy in committing to provide top-quality clay dolls customized & outstanding customer service.
Why we started to custom clay dolls for people?
Founder Jade:
At every important stage of my life, my grandfather has given me great recognition and support. A few years ago, my grandfather passed away due to illness. From then on, I often dreamed of him. In the dream, my grandfather still looked at me with a smile, then I would cry and wake up from the dream.
I am eager to find a way to commemorate my grandfather, and hope that he will accompany me in another way, so I came up with an idea of customing clay dolls by photo. 
ABOUT COMEPAINTING | A WONDERFUL CUSTOM COMPANY
1. What we do
As a specialized sculpture studio,
customclaydolls
 has been committed to providing our customers with the latest custom clay dolls by photo. When the studio was found, our aim was to create interesting and unique clay dolls for our customers. After years in development, we have crafted thousands of types of personalized clay dolls. Thanks to the artists who have been keeping on top of the new trends and constantly searching for special items, our product line has been expanded to include various types of unique designs. As a result, we have developed a series of very interesting new models, especially at sport and wedding series. In addition to making clay dolls as personal gifts, we also make them as corporate gifts, annual party gifts, sports awards and promotion gifts. To our customers, every doll is unique and meaningful.

2. Our team
Design and craft industry requires very professional designers and artisans. In this condition, we strive to develop artists for both product design and sculpture. Over the years, we now have built a strong group of skilled artists carving detailed dolls for every customer. From apprentice to experienced sculptors, our employees have been trained with overall program in comfortable working environment. This way, our products are carefully crafted after sculptors have carefully observed them. In addition to these skilled artists, we also have professional customer service. They patiently answer customer's questions and follow-up your order to insure it is under our control. Grateful to these dedicated employees, customclaydolls has gained good reputation and won numerous customer satisfaction.
3. Our products
As a long standing personalized gift, customclaydolls has been highly welcomed by customers around the world, especially in North America. To make it a funnier gift, we added flexible custom elements and diverse topics on our custom clay dolls, making our products particularly popular with clients. Over the years, we have invested lots of time and energy in the sports, beach and weddings to achieve a completion of themes. With these diverse products, our customers have more choices and customization space. It makes each gift a unique souvenir.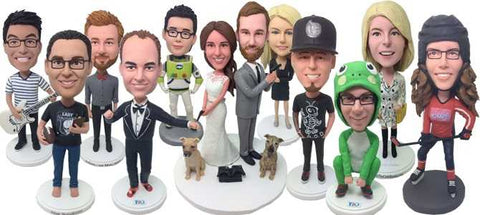 4. Shopping system
We always believe safe, simple and fast shopping process is the most importance for our customers. For this reason, we take great care to ensure that our shopping system ultimately serve you quickly. Compare to the other suppliers, we have removed the tedious process and canceled the accessory charges in our shopping system. If customers have any special requirements, just write them on the instruction section at checkout. It makes the customization process to be easier and more flexible. In order bring better shopping experience to our customer, we always keep an open mind to suggestions. If you have one, please feel free to advise your comments.
5. Logistics
We know your time is valuable and your doll is a one and only gift. When the product is well finished, our mission is to deliver the package safely and timely. To ensure the safety , we use the filler in packaging to protect the doll, and pack it in a hardboard carton. By cooperating with reliable shipping company, all our products could be shipped to every corner of the world with shipping time of 5-25 working days.
6. Guarantee
The likeness of the doll makes it a high quality and funny gift for the one you want to surprise. As long as the reference photos are clear enough to see the facial features, the artists are always able to ensure the likeness of the product. Because the artists have years of experience in carving, they can easily capture facial features of the person and sculpt those features with skillful hands. Of course, in some cases, due to the light and angle problems of the photos, the artist might meet some difficulties doing so. In this case, we can have the product modified until the customer is satisfied.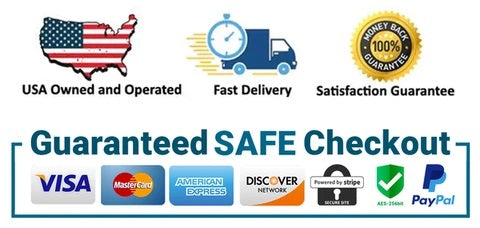 OUR LOCATION
We're a HK-based company with our headquarters in Hongkong. 
Questions? Concerns? We're happy to help! You can simply email us at support@customclaydolls.com! 
We ship our items directly from our manufacturing facilities located in China. Shipping usually takes between 7-28 business days for most items.